Everyday Living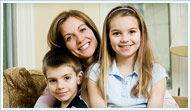 Articles, stories of healing, guest interviews, parenting features, and book reviews illustrate how the Bible helps us in everyday life..
Kids Korner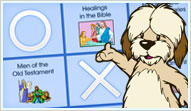 Play online games, print puzzles and games, listen to a Bible story, read about your favorite Bible characters, and tour the Holy lands.
For Teens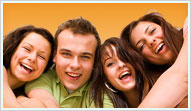 Read articles on identity and relationships, Q&A on a variety of topics, and be inspired to make a difference in your own community.
Pray for Peace (Q&A)
There is so much violence in the world right now. What can we do?
Use Tech to Spread Good (Make a Difference) Here are ways to use social media to appreciate and help others and stop the hurt.
Be Grateful, It's Healthy (Identity) Research shows that our bodies listen to our thoughts. So grateful thoughts improve our health. Find out how the Bible backs this up.