Everyday Living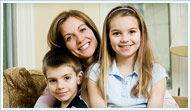 Articles, stories of healing, guest interviews, parenting features, and book reviews illustrate how the Bible helps us in everyday life..
Kids Korner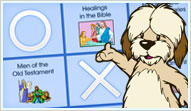 Play online games, print puzzles and games, listen to a Bible story, read about your favorite Bible characters, and tour the Holy lands.
For Teens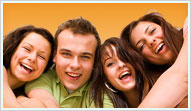 Read articles on identity and relationships, Q&A on a variety of topics, and be inspired to make a difference in your own community.
Listen Up! (Make a Difference) What are we listening to? It makes a difference!
Hear the Christmas Message (Identity) "Whoever has ears, let them hear!" Are we hearing—understanding with our heart—the message that Jesus came to share?
Procrastination (Q&A)
How do you stop procrastinating?