Everyday Living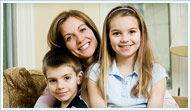 Articles, stories of healing, guest interviews, parenting features, and book reviews illustrate how the Bible helps us in everyday life..
Kids Korner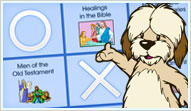 Play online games, print puzzles and games, listen to a Bible story, read about your favorite Bible characters, and tour the Holy lands.
For Teens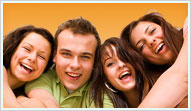 Read articles on identity and relationships, Q&A on a variety of topics, and be inspired to make a difference in your own community.
Procrastination (Q&A)
How do you stop procrastinating?
Be Grateful for You (Identity) Why can you put yourself at the top of your Thanksgiving gratitude list? You're God's beloved child.
How to Take the Stress out of Tests (Make a Difference) Giving "all your worries" to God, trusting in God, and staying peaceful while you study will make the whole experience much more harmonious.