Down in the Dumps?
Discouraged? Take a look at Paul's life to learn practical ways to overcome "the dumps" by finding the lessons to be learned from each challenge. Practice Christly thinking and replace discouragement with joy!
That's a silly phrase with several sources, one being from merrie olde England where it meant that when one was discouraged, going to look at a rubbish pile would lift one's spirit. Yes, there are times that family life may have a rubbish pile appearance, but garbage has hidden lessons buried in it. And, it's our job as parents to find the life-lessons, the hidden gems that are often overlooked.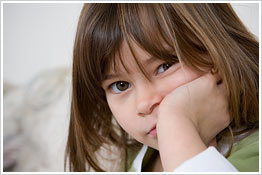 A good place to begin is with a Bible character who was really "down in the dumps." Paul's life had many triumphs: being a student of Gamaliel, discovering the Christ through his blindness experience, finding other followers willing to travel with him, starting churches, healing many sick and sinning - but eventually he ends up in prison in Rome. And, he was imprisoned twice without a fair trial! So, based on what we know, he had every right to be discouraged - but he wasn't!
One of the blessings of his being imprisoned was that he had the time to write to his followers in so many of the churches. And this fact leads to life-lesson #1 on overcoming discouragement: 
DON'T COMPLAIN, BE GRATEFUL!
Most of Paul's letters begin with a long recitation of all the ways he is blessed by his friends and co-workers. He prays for their increased love and success. In your life, when discouragement tries to spoil your family's experience, use the opportunity to join together to create a family gratitude list.
In his letter to Timothy (II Timothy 4:23), Paul makes a request for his cloak to help keep him warm, and also for his books so he can get to work. This points out life-lesson #2 on overcoming discouragement:
GET BUSY ACCOMPLISHING SOMETHING!
Paul didn't let bad circumstances stop his forward movement. He knows that continuing to progress in knowledge will lift him from the depths of despair. For you, this might mean taking time to discuss and choose a family work or study project that can lift the gloom by focusing on something together.
Paul's advice in Philippians 2:14 is well worth considering: "Do all things without murmurings and disputings:". He knew that complaining, arguing, and predicting failure are the ingredients of sorrow. Thus, life-lesson #3 for overcoming discouragement is:
LOVE ONE'S RELATIVES AND OTHERS NO MATTER WHAT!
This simple action fosters appreciation and success in any joint endeavor. Why not see if the family can experience 24 hours without a discouraging word spoken?
Near the end of the letter to the Philippians (4:8, 9), Paul gets down to the basic need for lifting oneself from sadness, disgust, failure - and eventually the dumps of despair. He admonishes us to be guardians of our thinking - after all, that's where discouragement would try to reside if we give it space. But, in life-lesson # 4, he shares correct thinking that allows no space for discouragement. He says to:
FILL THOUGHT WITH THINGS THAT ARE TRUE, HONEST, JUST, PURE, LOVELY, AND OF GOOD REPORT.
(Good report can mean worthy of your own history.) At your next six family dinners together, consider one of these six elements of Christly thinking and how each one can bring joy to family life.
Thomas Moore wrote a poem (also a hymn) that makes this promise: "Come ye disconsolate....Here bring your wounded hearts....here tell your anguish; ....Earth has no sorrow but Love cannot cure."
And let your motto be along the lines of what Paul declares in Philippians 4:13: "I can do all things through Christ which strengtheneth me." You CAN banish discouragement to the rubbish bin!