Matching Old Testament People (Rhyming Clues)
Categories: Old Testament / New Testament
In the Old Testament, God asked people to help Him with His work. Read each rhyme and then match the rhyme which describes the person. Use your Bible to find clues to the identity of each person.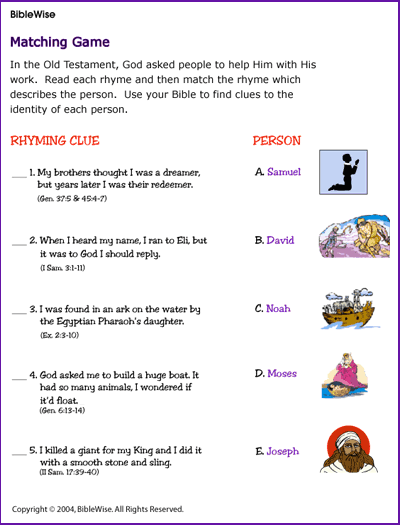 This Month's Featured Fun and Games
Coloring Pages
Younger Children
Older Children
Note: If pictures print incorrectly, try changing the orientation to landscape or portrait.