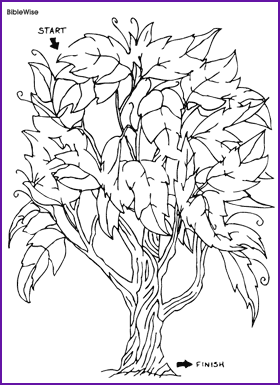 Taken from Amazing Mazes for Kids by Steve and Becky Miller, copyright © 1998 and published by Harvest House Publishers, Eugene, OR. Used by permission.
The Vine and the Branches John 15:1-8
Before Jesus returned to heaven, he taught some important lessons to his disciples and everyone else who follows him. One of these lessons was about the vine and the branches.
"I am the vine, and you are the branches," said Jesus. "As long as a branch is connected to the vine, it can bear fruit."
How can we, the branches, stay connected to Jesus, the vine?
Can you find your way from the branch to the vine?