Featured Fun & Games
Easter
Hi Kids! As we prepare to celebrate Easter, let's walk with Jesus, our Master, through the tumultuous days leading up to his crucifixion, and then let's celebrate his victory over death on resurrection morning. Talk about unselfishness! The fact that Jesus was willing to give up his human life to prove to us there is no death is unbelievably selfless.
One of the parables Jesus tells his disciples before he goes to the Garden of Gethsemane to pray is the story of the vine and the branches. The vine represents Jesus: it stood about 3-4 feet tall with the branches swirling around it.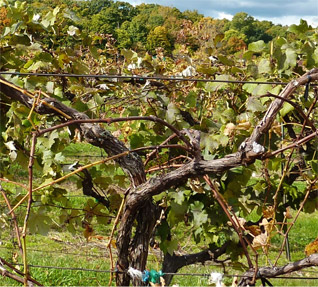 Jesus tells his disciples how important it is to lift the branches that are trailing in the dust, wash them off, and tie them up so they can produce grapes. He also explains how important it is to keep the branches pruned, which means cut back. If there are too many leaves, the grapes are hidden and don't get the sunshine.
The parable means that we, too, need to prune our lives – we need to cut back anything that would hide us from our God-given priorities. This is where unselfishness comes in: we lift up our fellow man who might be trailing in the dust and we prune the leaves that would keep us from being what God sees in us.
Jesus is unselfishness again when Peter cuts off the ear of one of the soldiers who had come to take Jesus away. Jesus immediately heals the man's ear.
Follow the chronology of the significant events in the last week before the crucifixion. Could you be as selfless as Jesus every day?