Economic Crisis Averted
Prayer inspires a family to thrive, even during a difficult recession.
Categories: Abundance, Obedience
During the last year and a half, our family has turned to the Bible many times for inspiration to overcome challenges related to unemployment and recession. We live in a state that has been deeply affected by the high-tech recession which began before September 11, 2001, and became more intense in its wake. The situation impacted many of our neighbors and friends, including us. My husband's successful high-tech career came to a screeching halt with a layoff. He spent months searching diligently for new employment.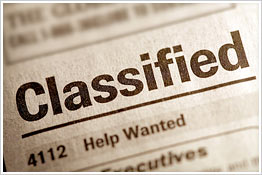 Although this time was challenging, we also knew it was an incredible opportunity to learn more about God's love and care for us. We turned to the Bible regularly to keep ourselves from feeling discouraged and -- even more -- to stay inspired, expectant of good, and trusting of God's plan.
In particular, we were uplifted by Psalm 37:23, 24, 31
23 The steps of a good man are ordered by the Lord: and he delighteth in his way.
24 Though he fall, he shall not be utterly cast down: for the Lord upholdeth him with his hand.
31 The law of his God is in his heart; none of his steps shall slide.
Thoroughly studying and pondering these citations, we knew that God is the great employer, directing and planning every step of my husband's career. What's more, God is overseeing the very purpose and productivity of each member of our family. And, we realized we can be receptive to and rejoice in this ever-present guidance…not giving in to fear or discouragement. We also learned to acknowledge - though often it seemed to contradict the situation before our eyes - that we can not take any steps backward in terms of personal finances, career path, or our sense of home and stability.
Another natural Bible inspiration was the story of the widow woman who had only enough meal and oil to feed herself and her son, yet when she yielded to Elijah's request to make him a cake first, her obedience supplied all they ever needed. (I Kings 17: 8-16) We came to truly feel that we'd seen the principles in this story play out in our own lives. The reminder this story gives us-like "The Lord's Prayer"-is particularly important: that we need only enough for today. Gratitude for daily bread helps us not feel discouraged or fearful about the future. During that time, we were completely self-sufficient and maintained a wonderful standard of everything that makes life rich, including food, home, loving friendship, purposeful activity, and quality education and activities for our children.
And, best of all, we became more unselfish, humble, focused on what's really important, and receptive to new ways to serve God and mankind. My husband accepted a job he likely would not have considered before, where he feels challenged yet valued, and is working toward a helpful mission - a combination he had not experienced in a long time. In addition, the field in which I had worked before taking a break to stay home with my children has brought me consulting business that contributes to the family income and allows flexibility for parenting.
Our experiences also naturally impelled us to pray more for our community and world to see that economic recession and unemployment are truly states of thought that can be overcome individually, state-wide, nationally, and internationally.
We are grateful for the fact that the Bible is always there as a source of inspiration and guidance in any and every situation. We've truly learned more about the timelessness of its messages.