Forgiving a Friend Who Has Betrayed You
Have you ever been betrayed? Learn how you can forgive and love again.
Categories: Forgiveness, Jesus' Commandment - To Love as He Loved, Loving and Forgiving
I was in the eighth grade, and I had a lot of friends. My life was normal, and I had nothing to lose. But one day, early in the morning when I got to school, I did my homework really fast before class and paid attention throughout class. As I was headed to my next class, my teacher stopped me and asked me if I had copied the answers in class. When I told him, "No," and said I had done my own work, he didn't believe. Instead, he believed my best friend, who had apparently said otherwise. She betrayed me that day, and I had a hard time forgiving her and staying her friend.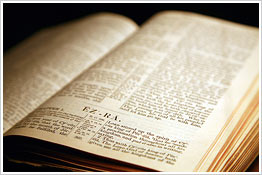 As I sat in detention for no reason, thinking it was all her fault for me being here, I realized that I had to clear my head and get the correct image of her instead of replaying the false advertisement about her that my mind was showing me. When I went home, I opened the Bible to Psalms. The first thing I read was, "I will call upon the Lord, who is worthy to be praised: so shall I be saved from mine enemies. The sorrows of death compassed me, and the floods of ungodly men made me afraid" (Ps. 18:3, 4). This reached out to me saying that even if I felt that she was my enemy, it didn't mean she wasn't my friend. God would save me from my enemies. And instead of seeing floods as a bad thing, I saw the floods washing away the error (the betraying attitude) that I saw in her. This idea actually helped me realize that she could never really do anything wrong to me.
The more I worked with the Bible, the more I grew spirituality, and the more she grew in being my friend again. Even though it was a hard challenge to forgive her, I chose to. Even now when she gets mad or doesn't like something that I say or do, it never stops me from seeing her as God's child. It took me awhile and a lot of practice to see her as a child of God. I had to open myself and realize that even though she betrayed me, she is forgiven. After all, Jesus forgave Judas, who betrayed him, and Jesus ended up being crucified. Jesus and Judas had been friends, and Jesus called Judas, "Friend" (Matt. 26:50). Judas was still forgiven for what he did to Jesus and. Jesus still saw Judas as God's child.
I've learned that when forgiveness is the hardest thing to do, we have to really strive to forgive. We have not only to realize forgiveness for the other person, but we also have to find forgiveness in ourselves. If we forgive others, we also have to forgive ourselves so we don't punish ourselves. If we forgive everyone, including ourselves, it's like setting everything free.