Healing of An Injured Arm
Feeling caught? You can be free! See how one man was healed after getting his arm caught in a laundry wringer.
Categories: David, Health, Safety
When I was in the third or fourth grade, our class was given an assignment to document some of the local flora by bringing in pressed specimens. My parents had a "state of the art" Maytag washer with hard rubber rollers that wrung out the water as the clothes were sent through the wash and rinse cycles. I had the clever idea of using the wringers to press my specimens. Not wanting to be denied this option, I chose to press the specimens when my mother was not home. In the process, my right hand got caught in the wringers and went up to the elbow. I could not reach the off switch and had to back my hand out. I contacted the next-door neighbor, who took me to the drug store about a block from our house. The pharmacist said he could do nothing as ligaments and bones were showing through the broken flesh. He said I should be taken to a doctor. My mother was home when we returned from the drug store.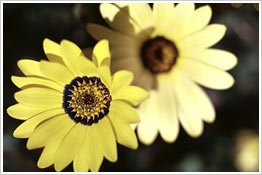 The neighbor and I filled her in on what had happened, and my mother thanked the neighbor for her compassion and help; assured the neighbor she would take proper care of me; called my dad; and began to clean the arm and put it in a sling. I am certain that my mother started praying as soon as she became aware of my condition, for she also called someone to pray for me specifically. We had absolute trust that God could take care of both my arm and me. My mother comforted me, and we discussed the truths about God and His idea, man -- me. The truths that David (of the Old Testament David and Goliath, King David) shared in his writings reached me in my situation. David had learned and demonstrated some scientific truths about his inseparable relationship to his creator:
Whither shall I go from thy spirit? or whither shall I flee from thy presence? If I ascend up into heaven, thou art there: if I make my bed in hell, behold, thou art there. If I take the wings of the morning, and dwell in the uttermost parts of the sea; Even there shall thy hand lead me, and thy right hand shall hold me. (Ps.139:7-10)
To me, David was stating a spiritual fact about the individual that God created. Understanding that I could not be apart from God at any time had a powerful and immediate effect.
We also talked about the spiritual meaning of the Bible verses of I John 3:1-3:
Behold, what manner of love the Father hath bestowed upon us, that we should be called the sons of God: therefore the world knoweth us not, because it knew him not. Beloved, now are we the sons of God, and it doth not yet appear what we shall be: but we know that, when he shall appear, we shall be like him; for we shall see him as he is. And every man that hath this hope in him purifieth himself, even as he is pure.
The incident occurred on Tuesday afternoon. I attended school the next day, but my hand was somewhat swollen, and I could not write. I made it through the day okay. We continued our prayers to reach the same understanding that David had -- that I could not be taken away from the presence of a loving God and God's protection. I think we were able to reach some of that understanding, for on Saturday when we went to visit my grandparents and cousins, I was able to play baseball without any problem. My arm had returned to normal except for some scabs on the elbow. By the end of the next week, all the marks had vanished.
I certainly appreciate the example of true parenting and the love of God expressed by my mother and dad. This healing showed me the value of understanding spiritual facts and how these facts, when understood, can change your daily experience.