Extending the Borders of Thought (Psalm 23)
See how this woman learned a valuable lesson about the 23rd Psalm while taking her morning swim.
When I lived in the United Arab Emirates, I would swim before going to work. I treasured this time doing laps as an opportunity to shut out the world and pray. I was thinking about the 23rd Psalm strongly. It seemed especially appropriate as a prayer for the particular situation in Lebanon at the time. One of my colleagues was in Lebanon visiting family and found herself surrounded by bombings. It took her five days to get out of the country. "The valley[s] of the shadow of death" seemed quite dramatic here. So I was loving the opportunity to see "the Lord" as "Love" in the Psalm.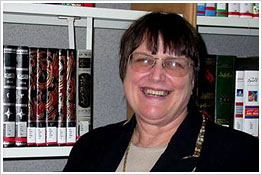 Then a couple came down to swim. It was 6:15 am. They are a lovely couple, and I like them both. But their swimming styles are individually unique, and soon my "still waters" were choppy. Swimming was more of a challenge. I work to be in harmony with the water—and it had become more like swimming at a beach. I was making slower progress.
How like the challenges of the region, I thought. The Israelis and the Lebanese (all of the different cultures that make up that culture) are amazing and wonderful people — just as the man and woman swimming in "my" pool. They are each working to deal with the challenges that are part of their daily lives — each in their own style.
I realized that as I swam through the choppy water, I was getting more exercise, and I was having to expand my thought — and the borders of my pool. I decided that I would see what I could learn from each of their swim styles and that I would cherish their enjoyment of the pool. And then they were gone. (They only swam 10 laps to my morning routine of 20 to 28 laps). The still waters were back. I liked that, but I liked the lesson I had learned as well.
I decided I would really work to learn the lessons of the 23rd Psalm:
…"Yea, though I walk through the valley of the shadow of death, I will fear no evil; for You [Love] are with me; Your [Love's] rod and Your staff, they comfort me.

You [Love] prepare a table before me in the presence of my enemies: You [Love ] anoint my head with oil; my cup runs over.

Surely goodness and mercy shall follow me [and everyone else!] all the days of my [our] life [lives]; and I [we] will dwell in the house of the Lord [Love] forever.