So The Dog Ate Your Homework?
Here are some common kid excuses each followed by a pertinent scriptural selection and ideas on how you can make your parenting responses reasonable, helpful, and healing.
Categories: School
No parent or teacher will accept that old excuse from a youngster. Yet, we do let kids get away with other equally fantastic excuses. Be ready when you hear excuses - not with just a bland Bible phrase, but with a follow-up conversation that gives youngsters the ammunition to cut through such bald lies, which have no validity.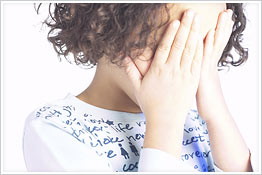 Most parents become proficient in backing up their parenting with strong truths from the Bible. As it says, "Search the scriptures" (John 5:39. Here are some common excuses followed by a pertinent scriptural selection and a few ideas on how you can make your responses reasonable, helpful, and healing.
"The dog ate my homework." This and other similar unbelievable statements need to be pursued since good homework habits are essential. And of course, in Leviticus (19: 11) is the command not to steal, deal falsely, or lie one to another - and that includes parents and teachers. Schoolwork is a youngster's "job," so lying and making excuses have no place.
"I'm not as smart as other kids." Yet, God created all of us as his beloved children - none better than others, all capable of achievement. From First Chronicles (22: 12,13) come these affirming lines: ".....the Lord give thee wisdom and understanding....be strong, and of good courage...dread not, nor be dismayed."
"I can't figure this out." Remind the youngster that the Intelligence (God) that created the question also created the answer…at the same time. "Trust in the Lord with all thine heart; and lean not unto thine own understanding. In all thy ways acknowledge him, and he shall direct thy paths. Be not wise in thine own eyes:" (Proverbs 3: 5-7) This is also the answer to the prideful student who thinks that he is the source of wisdom.
"I don't have the ability to do this." The Apostle Paul was a mentor of many young people, and as a follower of Jesus, he accomplished many healings, organized churches, traveled widely, and never let a lack of skills stop him. Why? He says (Philippians 4:13) "I can do all things through Christ which strengtheneth me." And that Christ is here, with us, today.
"I'm too tired to do anything." Suggest a quiet start when facing this lie. Then perhaps a time - with closed eyes - to let God be God. A simple prayer can be refreshing. Suggest to the child to share the burden as recommended by Jesus in these words (Matthew 11:28) "Come unto me, all ye that labour ...and I will give you rest."
"I'm afraid." Being picked on, looking silly, playing badly, failing to answer questions - all these fears come to kids who are relying only on themselves, not on God, to do what is needed. But they are not in this alone. Paul tells teenager Timothy: (II Tim 1:7) "...God hath not given us the spirit of fear; but of power, and of love, and of a sound mind." What a gift - a fearless, sound mind!
" It's impossible."Consider all the great advances that have been made in years' past - these adventurers did not think what they tried to do was impossible. They knew (Philippians 4:19 and Matthew 19:26) ".....God shall supply all your need according to his riches.....with God all things are possible."
"Nobody likes me, you don't love me, I feel all alone." When you hear lies like these, you have work to do (many times each day, every day of the week) reassuring kids of the important task only they can do, and how God loves them, as do you, the human parent. You can't express too much love. As you know, (I John 4:8) "God IS love" and no one is useless to Him.
Don't let these excuses become part of family conversation. Treat them as what they are: lies. Insist on what is really going on in God's perfect universe and thus in the life of your youngsters. As you discover these excuses, let kids also be alert to identifying them as useless lies. This can be fun and help do away with excuses!
Topics