The Best New Year's Resolution
Putting God first helps us maintain a balanced life. Jesus' Sermon on the Mount is full of "how to" ideas for respecting oneself and others — for living compassionately, purposefully, and productively.
Categories: Freshness and Newness, New Year/Change
A new year. A fresh start. An opportunity to do things differently. How can we make the feeling of new beginnings last longer than a few days? And how can we make good on our promises and goals? It's pretty easy to think of things we'd like to do better, or for the first time, or more consistently in the New Year. The hard part is staying the course and not giving up. One way to assure a stick-to-it attitude is to set a goal that stems from our heart and speaks to the heart in others. In other words, we can be assured of fulfilling our promise or goal if we're establishing that promise or goal as an act of selflessness — a gift to others. Essentially, we are renewing our commitment to a God-centered life, which radiates and blesses all mankind.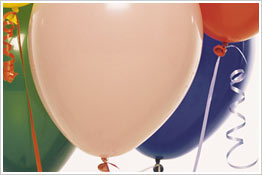 This year, consider making a single New Year's resolution as a family: to be more loving, compassionate, and respectful of oneself and others. Jesus gave us the two most important commandments: (1) to love God, and (2) to love our neighbors as ourselves. To be obedient, we must set our personal goals in accord with the spirit of these two commandments.
To love God above all else requires us to significantly lessen the hold the world has on us. It does not require us to go without or to live in austerity and depravity, but it does demand that we hold in check, balance out, refuse to be mesmerized, gain control over, and keep in perspective the "things" that persistently demand and distract our attention. What might these "things" be? Here are a few questions to get us started:
Are we slaves to our cell phones, facebook, twitter, blogging, or text-messaging?
Are we sucking the clean air from our friends by filling their lives with ourselves — our constant cyber-connectivity?
Are we sharing what we love about life — the qualities we admire and aspire to express more of?
Are we respectful of private space, private time, private thoughts, private relationships?
One of the most helpful guidelines for living up to these two commandments is the Sermon on the Mount found in the book of Matthew, chapters 5-7. Jesus explains what it takes to be the kind of person who has the most to contribute to the world around him — purity, meekness, being poor in spirit, mercy, hungering and thirsting after righteousness, peacemaking (see the Beatitudes in Matt 5:3-12). The teachings in this Sermon are universal truths that guide our daily life — both how to view ourselves and how to interact with others. Listen to these specific admonitions:
"Agree with thine adversary quickly, whiles thou art in the way with him…." (Matt 5:25)
"Swear not at all…" (Matt 5:34)
"And whosoever shall compel thee to go a mile, go with him twain." (Matt 5:41)
"Love your enemies, bless them that curse you, do good to them that hate you, and pray for them which despitefully use you, and persecute you…" (Matt 5:44)
In chapter 6, we are taught the Lord's Prayer (Matt 6:9-13) and to establish our spiritual integrity, which is the only way we can truly love ourselves (Matt 6:22-34).
In chapter 7, we are instructed to live by the Golden Rule:
"Therefore all things whatsoever ye would that men should do to you, do ye even so to them: for this is the law…" (Matt 7:12). And on both sides of this Rule are words of the wisest counsel: "Judge not, that ye be not judged" (Matt 7:1). "Beware of false prophets, which come to you in sheep's clothing, but inwardly they are ravening wolves" (Matt 7:15). "Therefore whosoever heareth these sayings of mine, and doeth them, I will liken him unto a wise man, which built his house upon a rock…" (Matt 7:24).
Jesus' Sermon on the Mount is full of "how to" ideas for respecting oneself and others — for loving compassionately, purposefully, and productively. Following these guidelines will help us balance the demands of an interactive world by putting God first and trusting God to be GOD:
"For every one that asketh receiveth; and he that seeketh findeth; and to him that knocketh it shall be opened" (Matt 7:8).
"But seek ye first the kingdom of God, and his righteousness; and all these things shall be added unto you" (Matt 6:33).
Through the lens of this powerful Sermon, our list of New Year resolutions can't help but broaden in scope and deepen in significance, blessing our fellowman as well as ourselves and our families.