God's Comfort Through Change
Question
How do I deal with not wanting to move to a new place and go to a new school?
Answer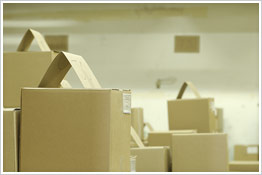 I know it can be hard to find one's place in an unfamiliar environment. I've had to deal with it. It seems a daunting task to leave behind everyone you love without the certainty that you'll ever experience those wonderful relationships again. But I have finally come to realize that the concept of "home" has very little to do with a physical environment and is more of a state of mind. Knowing this can help give you, all of us, a sense of peace about moving on.
It may also be helpful to think of the children of Israel. Pharaoh enslaved the Hebrews in Egypt for about 200 years. They were being worked to the bone, tortured, etc. when a fellow Hebrew, Moses, was chosen by God to lead them out of Egypt to go to the Promised Land. Moses fulfilled his duty; however, they faced many hardships in the wilderness, including escaping from Pharaoh's army, lack of food and water, and wavering faith in God. In the end, the only people who survived were those who trusted in God. Those who doubted God's power and promise perished. To me, this story shows that if one has faith in God's ability and understands His desire for His children to be joyous and thriving, that faith will get one through anything. After Jesus healed, he often said, "Thy faith hath made thee whole" (Matt 9:22, et al.) -- not thy friends, rituals, hometown, but "faith," which will heal any ill -- as he proved time and time again.
Just because we leave what is familiar to us does not mean that we are leaving God's presence. We can never be without God, who surrounds each and every one of us. When I think about this idea, a well-known Bible psalm pops into mind:
The Lord is my shepherd; I shall not want. He maketh me to lie down in green pastures: he leadeth me beside the still waters. He restoreth my soul: he leadeth me in the paths of righteousness for his name's sake. Yea, though I walk through the valley of the shadow of death, I will fear no evil: for thou art with me; thy rod and thy staff they comfort me. Thou preparest a table before me in the presence of mine enemies: thou anointest my head with oil; my cup runneth over. Surely goodness and mercy shall follow me all the days of my life: and I will dwell in the house of the Lord for ever. (Psalm 23)
What I find most comforting is: "I will fear no evil: for thou art with me." God would never lead us into a situation or circumstance that we could not handle and which could not bless us. The psalm also indicates that God will lead us where we are most needed as well as where we need to be. In this sanctuary, in the "green pastures" and "still waters," all needs and wants are met. What can we possibly fear, given these promises?
Another fact that I've come to learn is that our journey never ends. Just because we are moving on does not mean that we will be missing out on anything. In fact, the contrary is true. God can only bless; He can never curse. A statement comes to mind from the musical, The Sound of Music: "Whenever God closes a door, somewhere He opens a window."
In many places in the Bible, the people are described as God's children or sheep. This statement implies that as a father pushes his children, so God nurtures and teaches each of us. God leads His children to the place where they will be not only tremendously blessed, but will also bless others. My aunt, whom I dearly love, has shared a story with me several times about her experience with God putting her in her right place. When she was in high school, she decided to attend a boarding school (the same school that I am currently attending) far from her home. However, when she got there, she suffered horrible homesickness for months. One day her mother comforted her with this poem:
I am the place where God shines through,
For He and I are one not two.
He needs me where and as I am.
I need not worry, fret, nor plan.
And if I am relaxed and free,
He'll carry out His plan through me.
(author unknown)
As soon as she read this, she at once felt not only God's comfort, support, and love, but she also realized that the love she felt for her friends, family and home could never be separated from her. She recognized that it was God's will that brought her to that school, so it was her right place. After that awakening, her high school experience at the boarding school was absolutely wonderful, and she began to see why God had brought her there.
o if we open our eyes to good, good will be in our experience. God is with us no matter what. And every experience can only bless.