Making Wise Decisions
Question
How can we be sure to make wise decisions?
Answer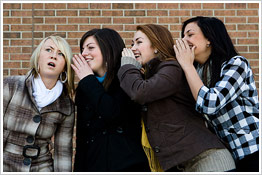 We make decisions every day – when to do our homework, whether or not to ask someone to a dance, what TV shows to watch, etc. Sometimes, we don't know what to do. That is where examples from the Bible help us. They teach us great lessons about how to make wise decisions by turning to God.
The story of Nehemiah is a prime example of how relying on God helps us make wise decisions. The Jews have been in captivity for quite awhile when Nehemiah finds himself as a cupbearer to King Artaxerxes, ruler of Persia. When Nehemiah learns that the Jews in Jerusalem aren't doing very well and that the wall is in shambles, he is deeply saddened. So, he prays.
At one point when Nehemiah is serving Artaxerxes, the king notices and questions his gloomy disposition. Although he is afraid (after all he is a slave to the king), Nehemiah replies honestly: "Why should my face not be sad, when the city, the pace of my ancestors' graves, lies waste, and its gates have been destroyed by fire?" (Neh 2:3 NIB). The king then asks Nehemiah what he can do for him. 
Again, Nehemiah turns to God: "So I prayed to the God of heaven" (2:4). He ends up finding the courage to speak out; he asks to rebuild the wall. Because he turns to God for his decision, the king lets him go, and Nehemiah is able to rebuild the wall despite death threats, sabotage, and more. By turning to God for guidance, Nehemiah finds the courage, direction, perseverance, stamina, and strength that he needs to complete the project.
Another individual who turns to God for decisions is Solomon. Solomon has recently been appointed king when God comes to him in a dream and asks him what he wants. His response is amazing: "Give therefore thy servant an understanding heart to judge thy people, that I may discern between good and bad: for who is able to judge this thy so great a people?" (1 Kings 3:9 KJV). Solomon knows the importance of making good decisions.
Since he relies on God to help him with his decisions, he makes the right choice when encountered with this dilemma: Two women, who are prostitutes living in the same house, come to him for help. They explain that they had children three days apart, but now one of the children has died, and the other child is still alive. One prostitute accuses the other one of stealing her live baby to replace the dead baby. The other woman says it was the other way around.
Solomon's response to their dilemma is very creative and comes from a position of wisdom. He asks for a sword and declares, "Divide the living child in two, and give half to one, and half to the other" (I Kings 3:25). The real mother, not wanting her son to die, tells Solomon to give the child to the other woman and spare her son's life. The false mother says to split it in two. Solomon is then able to pick out the genuine mother by recognizing her love for her son. He gives the son back to his real mother. Solomon is known as a very wise king. That wisdom came from God.
Solomon's father, David, united all of Israel, which required many decisions. He could only have done this with guidance and direction from God. I look at his famous song, Psalm 23 (NKJV), as a way to let God guide our lives, helping us make wise decisions:
The LORD is my shepherd;
I shall not want.
He makes me to lie down in green pastures;
He leads me beside the still waters.
He restores my soul;
He leads me in the paths of righteousness
For His name's sake.

Yea, though I walk through the valley of the shadow of death,
I will fear no evil;
For You are with me;
Your rod and Your staff, they comfort me.

You prepare a table before me in the presence of my enemies;
You anoint my head with oil;
My cup runs over.
Surely goodness and mercy shall follow me
All the days of my life;
And I will dwell in the house of the LORD
Forever.
When we listen to God, we find that God is shepherding us, helping us with each decision, leading us to green pastures. David was a great leader when he listened to God. There are many times when he showed how to turn to God when faced with anything uncomfortable in life.
These are only three examples of the many in which Bible characters turn to God when faced with a dilemma. They prove that turning to God – in times of peace or in times of crisis – always brings about the right thing. When we have a choice to make, we can be assured that turning to God will give us the most desirable outcome and ensure that we make wise decisions.
C.T., age 14
---
Note:
David had many decisions to make when King Saul was out to kill him. But whenever David had the chance to kill Saul, he spared Saul's life. Even though it would have made sense to kill the man who was out to kill him, David made God-impelled, rather than person-impelled, decisions. Sometimes God's word goes against the face of human reasoning, but God's ways are so much greater than our own, so much more reliable, so much wiser. Plus, they yield infinite blessings!
MFE