Independence: Your Divine Right – Claim it!
Categories: Identity, Obedience, Paul
Independence! Freedom! Qualities of thought that are innate to mankind and that can burn in the hearts of us all, whatever our age! How to achieve independence in one's own experience is a quest we are all on.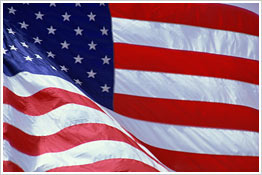 To those living in the United States of America, July 4th is a very special and honored day. We celebrate a significant milestone in humanity's quest for independence. On this day in 1776, the final draft of The Declaration of Independence was adopted by the 13 original colonies. The line was drawn in the sand! The opening paragraph states:
We hold these truths to be self-evident, that all men are created equal, that they are endowed by their Creator with certain unalienable Rights, that among these are Life, Liberty, and the pursuit of Happiness.
That Declaration of the founding fathers of the United States stated our claim and right to independence and inspired them to press on through great difficulties to establish a nation of people devoted and committed to independence and freedom for all.
The drafters of The Declaration of Independence built on the wisdom and experience of the past ages as well as the inspiration they derived from their Creator. They discerned truths that are demonstrable and capable of bringing change. Their familiarity with the Bible and other writings of history guided them in their quest for independence. They must have realized that there are different forms of slavery and tyranny, and they took bold steps to free themselves from the tyranny of the King of England and to edge mankind toward freedom. We today are blessed by their efforts and results to establish independence, whether or not we live in the U.S.A.
Independence means "exemption from control by…" (Webster). And most of us are searching for a greater sense of independence in one form or another. For example:
The freedom from fear;
The freedom to be treated equally, regardless of race, gender, or religion;
The freedom from illness;
The freedom from parental guidance;
The freedom to excel;
The freedom to be who I am.
Think about it. Is there something you feel a slave to? … body, work, school, financial obligations, etc.? Is there something you think is holding you back from reaching a desired goal? … education, family, political systems, frustration, accident? We think, "If only…, then…." The idea behind this thought has its origin in the concept of independence.
Independence gives us the opportunity to achieve our full potential -- to be who we are. So our quest for independence includes learning who we are, what our potential is, and how to express that potential. It also includes the understanding of what we need to do to gain true independence. Bible characters learned that serving God enabled them to achieve their goals. Then, to reach independence, we need to serve God.
So, like the drafters of the Declaration of Independence, let's look at the Bible to find truths that can help us achieve independence and freedom. Faith, obedience, spirituality, and love are four qualities the Bible shows will help us in our quest.
Faith
Why is faith essential? One of the reasons is that faith helps us achieve our full potential, as the Bible reveals. Enoch, Noah, Abraham, Sarah, Jacob, Joseph, Moses, Gideon, Samson, David, and others achieved a higher potential and independence through the exercise of faith.
The author of the book of Hebrews grasped the potential of faith:
Now faith is the substance of things hoped for, the evidence of things not seen….Through faith we understand that the worlds were framed by the word of God, so that things which are seen were not made of things which do appear. (11:1, 3)
In the Gospel of Mark, we find that blind Bartimaeus capitalized on faith to achieve his eyesight. In response to Bartimaeus' request, Jesus assured him that his faith in God has restored his sight. Jesus affirmed:
Go thy way; thy faith hath made thee whole. And immediately he received his sight, and followed Jesus in the way. (10:51, 52)
Obedience
A careful reading of Moses' 45 years in the wilderness with the children of Israel reveals the consequences of absolute obedience to God and the consequences of deviating from that obedience. In absolute obedience, they obtained their independence; but that independence was quickly lost as they strayed from total obedience, for evil easily tempted the Israelites to neglect their commitment to obey and serve the one God. Joshua continued to teach the need for obedience and service to God:
[C]hoose you this day whom ye will serve … but as for me and my house, we will serve the Lord. (Josh. 24:15)
What happens when we choose to serve God? What happens when we choose to refuse to obey Him? Each of us can probably answer these questions from our own experience. The Bible also gives us insight!
Jesus showed his obedience to his Father, demonstrated eternal life, and overcame the grave. If we are to understand who we are and achieve our full potential, as Jesus achieved his full potential in all circumstances, we must give absolute obedience to our Father-Mother God. Jesus expressed his ability this way:
I can of mine own self do nothing: as I hear, I judge: and my judgment is just; because I seek not mine own will, but the will of the Father which hath sent me. (John 5:30)
Jesus knew who he was and taught that all men are made in the "image" and "likeness" of God (Gen. 1:26). He knew he was the reflection of his Father. He knew that God is all, and "there is none else" (Isa. 45:5). Reflecting the omnipotence of his Father, Jesus lived in perfect freedom from all evil and was able to show to the world that the living of "perfect love casteth out fear" and evil (I John 4:18).
Jesus also gave us some comforting assurance of our ability to achieve independence. He said:
Verily, verily, I say unto you, He that believeth on me, the works that I do shall he do also; and greater works than these shall he do; because I go unto my Father. (John 14:12)
Spirituality
One might ask: "What has this to do with freedom and independence?" One of the great workers for Christianity, Paul, throws some light on this subject. In his letter to his flag ship church in Corinth, he said:
Now the Lord is that Spirit: and where the Spirit of the Lord is, there is liberty. (II Cor. 3:17)
Imbibing the Spirit of God and having the mind of Christ increase our spirituality. The members of this church in Corinth consisted of men and women from all walks of life then prevalent: slaves, married, single, wealthy, Hebrews, Gentiles, men, women, etc. They were to achieve their freedom and liberty by working together and expressing the spiritual qualities that Jesus and his disciples, including Paul, expressed. Paul knew the God he was serving. In the past, he had served a God that he thought required him to persecute the followers of Jesus. But he learned a new concept of God as taught by Jesus, and he whole-heartedly served God. Though he was serving God, he was free! Wherever Paul was, even when he was imprisoned, he claimed his freedom. He said "I [am] free born" (Acts 22:28). What freedom he achieved! And Paul did his best to explain this concept to others:
Stand fast therefore in the liberty wherewith Christ hath made us free, and be not entangled again with the yoke of bondage. (Gal. 5:1)
Love
Love is the essential ingredient. There are other great ingredients that help us to achieve independence, but if love be lacking, the others mean nothing. Paul explains it all in I Cor. 13. Living daily the qualities expressed in this oft-quoted chapter certainly is a goal for all of us. And Christ Jesus is a perfect example of living these qualities. His life of love and self-abnegation echoes throughout eternity. Throughout his ministry, he gave us this promise: "The kingdom of God is at hand" (Mark 1:15).
The ultimate freedom and independence we all desire is to be found in the Kingdom of God. Why? Because that is the source of freedom, independence, and where we really live. With this in mind, our quest for the ultimate freedom and independence lies in entering the Kingdom of God that is at hand -- entering it through the door. Jesus said:
Verily, verily, I say unto you, I am the door of the sheep. I am the door: by me if any man enter in, he shall be saved, and shall go in and out, and find pasture. (John 10:7, 9)
Paul gives us this encouragement: "[B]ehold, now is the accepted time; behold, now is the day of salvation" (II Cor. 6:2).
With conviction, commitment, courage, let us exercise our faith, obedience, spirituality, and love, and enter the kingdom now. The Bible characters proved these truths. So can we. We can obtain our independence, our freedom, our full potential. It is our divine right. Draw the line in the sand and act. Act as who we are -- the image and likeness of God, knowing only good and the supremacy of good, which brings ultimate independence.