Our Daily Bread Moment by Moment
Categories: Expressing God, God's Provision, Sermon on the Mount, Staying Positive
So much of our days are spent in trying to get to the next moment—the next meeting, appointment, class, meal, activity for the kids, etc. And, so much of our thought time can get caught up in whether or not we have enough time, money, energy, skill, or stuff to get to that next moment. Then, there's the worry that we will miss opportunities that might be out there for our own business, relationships, or even for our children.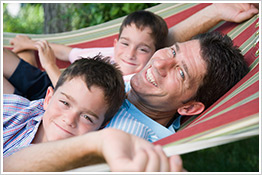 So what happens to the moment we're in right now? Do we fully experience this moment? Do we believe we have enough in this moment to supply all our needs? Are we happy, satisfied, grateful in this moment?
Sure, we can find lots of reasons (excuses, really) why we're not fully living in and appreciating this moment—maybe a stressful job, fighting siblings, a failing marriage, failing health, missing out on a relationship, a lack of proper housing, the loss of a loved one, a sense of hopelessness.
But in this moment, there is an answer because in this moment, we are with God, and God is with us. And that is enough! For God supplies all of our needs.
Jesus prayed: "Give us this day our daily bread" (Matt 6:11). And what a wonderful prayer that is. One of our Bible scholars says that this concept of "daily bread … focuses on the present. Take one day at a time. Take this moment and rest it in the goodness of God."
What a wonderful concept—to rest this very moment in the goodness of God. Let's take a breath with that thought right now. Let's close our eyes and gently rest ourselves right now in the goodness of God … for however long it takes until we feel God's goodness permeates our being.
That means we may have to let go—let go of worry, stress, concern for our job, family, selves, friends, future, or even past. We have to let go of planning or controlling or directing what needs to happen to get to that next moment. We let go of any fear that we won't or don't have what we need.
We acknowledge that God is embracing us this very moment, blessing us and comforting us, guiding and guarding us. God is giving us our daily bread—whatever we need each and every moment. Sometimes we may accurately know what we need; sometimes not. But God always knows and always meets our need.
We have Biblical examples: Moses turned to God, who supplied the children of Israel with manna, quail, water, and more. Elijah and Elisha turned to God to help sustain kind women with bread and oil. Jesus prayed to God to heal the sick and sinning, to still the storms. When Paul and Silas were imprisoned, the angels answered prayers and loosed their bonds. If God can meet those more intense needs, God can certainly meet our needs, whether they seem simple, great, desperate, or impossible.
When we trust God to meet our needs, we experience more fully the beauty of the present moment. Life is so precious. There's so much for which to be grateful (even if it doesn't always seem that way). Jesus certainly started with gratitude: i.e. thanking God before breaking the bread for the multitudes.
Why would we want to throw away or lose a moment by regretting the past, fearing the future, getting caught up in frustration or complaint? If we think about it, wouldn't we rather make each moment hallowed? Wouldn't we rather be joyful, satisfied, kind, and loving? Wouldn't we rather have harmony in our homes and careers?
So, we can take this moment and worry, fret, and frown. Or we can take this moment and be with God, relax with God, give our everything to God … and feel all concern drain from our thoughts and bodies, and realize God gives His everything, our daily bread, to us. God is in the very details of our every moment. And it's all we need, and it's all good.