Salt and Light
Categories: Expressing God, Family and Friendship, Relationships, Sermon on the Mount
How can we be salt and light in our everyday lives—in our families, marriages, careers, churches, schools, communities?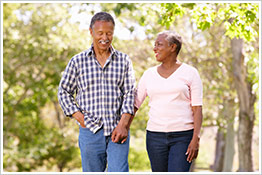 Jesus tells his disciples (that's us), "You are the salt of the earth…. You are the light of the world" (Matt 5:13, 14).
Salt is valuable because of its usefulness: as a preservative; as a seasoning, bringing out flavors; and even, if used correctly, as a fertilizer.
Light is valuable because it shines. It shows us what is there (or what is not there). Light dispels darkness. Light illumines consciousness, inspires, and symbolizes spiritual understanding.
And it's us, Jesus' followers, who are to be salt and light—not for ourselves, but for others (see the Bible themes feature on Salt and Light). We exist to bless.
Let's add Jesus' next statement into the mix: "I have come not to abolish but to fulfill" the law (5:17). Jesus life reveals the fullness of the law of God, its usefulness and power. What is the law of God that Jesus revealed? It's the law of Love! Jesus showed us how to fulfill the law of love—to serve—to bless others.
As we think about how we can be salt and light, fulfilling the law of love, let's see how one man's commitment to serve, to bless, transformed his life.
This man was in a miserable and failing marriage, on the brink of divorce. One day after a big argument over the phone with his wife, he turned to God, quite at his wits end. After struggling, even crying, and then finally releasing everything to God, he heard an answer that paved the way to save his marriage. When he woke up beside his wife in the morning, he asked, "How can I make your day better?"
His wife, quite cynical, told him he could go clean the kitchen or garage or something like that. He did what she asked. After a couple weeks of him asking this question and following through, his wife started crying and wanted to know why he was doing this. Because he loved her and cared about their marriage, he explained. After about a month, she had softened and started asking him the same question. And so, through patient work, many discussions, and lots of service, their marriage was transformed.
What had he done? Although he doesn't talk about being salt and light, it appears that he became salt; he shone light. He served his wife. He fulfilled the law of love. He became the change he wanted to see in his life. His wife, too, must have been open, for she responded. She began to serve and to bless. As a result, their marriage was preserved in a state of mutual respect and friendship, genuine love and help. (Neither wanted to preserve a bad marriage or to live in the pain of darkness.) This man's salt and light were useful. He shone the light of love, and it blessed his wife, his marriage, and his own life.
As we commit to being the best salt and the best light we can be, we can expect healing changes in our lives. Now, we can't outline the change or determine the end result. This marriage could have ended in divorce (which in some instances, could be the best answer). We can't force others to see things our way—to accept our salt, light, or service. Jesus couldn't make the religious leaders accept him or his views. He could only share God's word of love; he could only shine; he could only serve.
Let's do everything we can to preserve what's good and pure, shine our light, and serve with love.