The Power of Faith in Addiction Recovery
Categories:
The statistics surrounding the effects of addiction are staggering. Whether or not the addiction is a common one, such as alcoholism, substance abuse, smoking, binge eating, or comes in a different form, the struggle is still the same. Addiction influences a person's ability to function, to build relationships, and can destroy one's capacity to see his or her life purpose. Sometimes addiction can drive people away from their faith.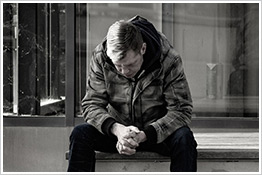 Yet, one of the most effective ways to battle addiction is through developing one's spirituality and faith. Why? Having an addiction doesn't happen overnight, but through a steady process of doing the same things repeatedly, forming a habit that is hard to break. People who often suffer from addiction report having trouble quitting on their own. They need help. That's why faith is pivotal in the recovery process.
Having faith means you do not choose to rely on your own efforts to break the bond of addiction in your life. You instead choose to lift up the burden to a Higher Being, and in this case, surrendering it to God and trusting that He will lead you towards a better path.
This is even the core of the famous 12-step process, which is the most well-known addiction support program that has helped countless people break free from addiction by developing one's faith, understanding God's will for one's life, and opening up in conversation with others through the journey towards staying sober. It's the desire plus the faith that the Lord will guide that enables one to live a life free from addiction and full of happiness.
We read in the Bible, "Submit yourselves, then, to God. Resist the devil and he will flee from you" (John 2:16). Put your faith in God and resist temptation to use drugs and alcohol at all costs, and the temptation will go away through the power of the Lord. Christian recovery programs work on restoring the person's relationship with the Lord, helping him or her to trust that God will always guide them in the right direction. Praying, without taking the right steps to help end the cycle of addiction, only goes so far. However, when the right steps are being made, God will open up doors that were never imaginable.
The Bible offers comfort, wisdom, and hope to help people get through dark times and give them the strength to heal.
"And call upon me in the day of trouble: I will deliver thee, and thou shalt glorify me." (Ps 50:15)
"Teaching us that, denying ungodliness and worldly lusts, we should live soberly, righteously, and godly, in this present world." (Tit 2:12)
"I can do all this through him who gives me strength." (Phil 4:13)
Calling upon God and knowing God will deliver you, actively denying the worldly temptations, and trusting that you can do what you need to do with God's strength helps, during the battle, to ensure that we overcome addiction.
I'm so grateful for all the faith-based support groups, for all the churches who open up their doors to those struggling with addiction. Faith is vital in helping people improve the quality of their lives and restore a new purpose that can make people turn 180 degrees from hopelessness towards true peace and joy. Many who develop their faith in recovery report that they have been freed from their hurtful past since they have, in effect, a clean slate, and hence, new meaning. This helps them transcend the ideology that they have something incurable; God makes all things possible.
So when a Christian who struggles with alcoholism meets others who have been in the same situation, it helps them all understand that they are not alone, do not need to feel shame or let embarrassment silence them. When connected with similar people, they all realize that through God and community, their sobriety, their faith, and their peace can all be restored by working together with God.
Faith-based programs also emphasize the importance of giving back. It's the Golden Rule in action—giving back to one's neighbor. As people find success in recovery through faith, they share their story to also help others who have gone through the same struggles. Sharing their testimony helps inspire others to decide to transform their lives. Joining outreach programs, helping the poor, and sharing their life story with others can be one way of showing gratefulness in God's transformation: "Give thanks to the Lord, for he is good. His love endures forever" (Ps 136:1 NIV).