Can We Control the Weather?
What kind of weather are you today?
Are you sunny and bright? Are you partly cloudy? Or are you stormy with gusts of wind up to gale force?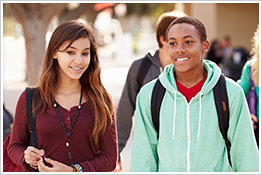 Given all the destructive storms we've had recently around the world—natural disasters, terrorism, racist altercations—it's really important to look at our role in the weather, in the climate.
We actually have, or even create, our own weather. It's mental weather, of course, but we tend to carry it around and exude it … which has an effect.
Think about it. When people have frowns on their faces, walk with their shoulders slumped, look pretty gloomy, there's this negative, cloudy, gloomy feeling that surrounds them. It's almost as if there's a cloud over their heads.
But when people have smiles on their faces, talk with a joyous voice, laugh, there's sunshine all around, and it spreads to others. Others start laughing, feel lighter about themselves. And the world looks sunny.
Our mental weather can affect others. When we encourage others and strive to make peace, sunshine follows. When we're critical and combative, storms follow, and the cloud tends to get bigger and cover more area.
But we don't have to go under someone else's cloud. We don't have to let others' negativity affect us. If we are effectively monitoring our own emotional weather, we will be strong enough to break through any darkness. Our light will shine. Maybe our light shining will even help dispel their clouds.
Remember Jesus said to "let your light shine" (Matt 5:16). Isaiah before him said the same thing: "Let your light shine for all to see. For the glory of the Lord rises to shine on you" (Is 60:1 NLT). Because God shines on us, on all of us, we can shine on others, on everyone. Our light, which we reflect from God, can dispel the darkness of fear, doubt, despair, loneliness, depression, worry, stress, hate, racism, ingratitude, false pride, condemnation (we could keep going). But it just takes the light of God, the light of Love, shining on all alike to change the weather from stormy to harmonious.