Forgive! The Bible Helps Us
Whether someone has broken your favorite bracelet or said some insulting things, forgive.
Forgiveness is one of the key things that can help you feel closer to God.
A second is to love one another, which is part of forgiving.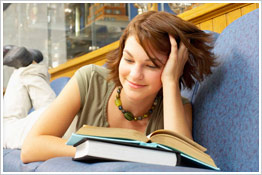 There are many things that can make you get angry at someone. For example, not too long ago, my ex-boyfriend was talking about me behind my back and calling me insulting names. To me, this was really rude and immature. My friends told me things that he was saying about me. I was really hurt. But then, my hatred of him started to show in the way I was treating my own friends.
At my school, we have a morning routine where we have to read our Bible for half an hour. As I read one morning, I was trying to find something that might help me with this problem. I opened the Bible to a random page and saw this statement:
Let all bitterness, and wrath, and anger, and clamour, and evil speaking, be put away from you, with all malice: And be ye kind one to another, tenderhearted, forgiving one another, even as God for Christ's sake hath forgiven you. (Eph 4:31, 32 KJV) 
I thought about this for a moment. To me, it's saying that we should forget all anger and hate towards people, love them, and forgive them. I soon realized that it was stupid for me to dislike others for something they had done, that their actions didn't have to hurt me. After that, I was able to forgive my ex.
Another idea from the Bible that I have found helpful in forgiving people is this:
And forgive thy people that have sinned against thee, and all their transgressions wherein they have transgressed against thee, and give them compassion before them who carried them captive, that they may have compassion on them. (1 Kings 8:50 KJV)
When I first read this, I didn't quite understand it, so I looked up the passage in a different translation. The one that made the most sense was from God's Word (1995). It reads:
Forgive your people, who have sinned against you. Forgive all their wrongs when they rebelled against you, and cause those who captured them to have mercy on them.
But there are times when we can get so mad at someone that we don't even think about turning to the Bible for help. I have had some times like this.
One time, my three-year-old sister and my cousin went into my room and unwrapped all the presents that I had wrapped the night before. I spent hours trying to wrap those gifts perfectly. I got really frustrated and angry. I told my parents, and all they did was laugh. They thought it was funny that I had to wrap all the presents over again. I marched up to my room, closed the door and lay down on my bed.
Sometimes we just need to have some peace and quiet to think about things.
I took a couple of breaths to calm me down.
Someone told me once to list some good qualities about the person with whom you're angry. (I tried it, but it didn't work. I was too mad to list good qualities.)
Instead, I closed my eyes and tried to think about something else to get me calmer. I thought about my friends, my boyfriend, good memories, things that make me laugh. After a short period of time, I was laughing and smiling.
When I'm happy about something, I find it hard to be mad at someone for something so small. So I was able to forgive.
Something else I noticed in the Bible a little while ago is a verse that I had never really seen before. One of Jesus' disciples asks him to teach them how to pray. In Luke, Jesus' words read, "And forgive us our sins; for we also forgive every one that is indebted to us" (11:4 KJV).
These passages have been very helpful to me. The ideas from the Bible have made a huge difference in my life. Forgiving has made me happier and kinder. And, I've discovered these things:
I feel closer to God when I forgive than when I'm angry.
Being angry at someone is a waste of time.
When I'm angry at someone, I seem to miss something good that day.
Don't miss that something. There's always a silver lining in a dark cloud. Forgive, and you'll be able to find that silver lining.