Using Our Talents
Jesus' parable of the Talents in Matt 25:14-30 is a powerful guide for our own lives. We all have talents, capabilities – every one of us. These talents are God-given. God is their source, and we reflect God in all that we do. God wants us to use our talents for His glory – to show forth His goodness, power and presence. We shouldn't bury our talents out of fear or pride. We should be digging new ground, spreading the seed, sharing our talents with others.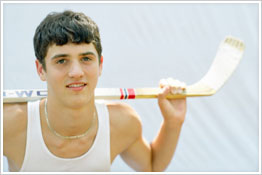 The more we put our talents to work, the more they grow … and the more we are given to do. I like what the boss said to his servants when they did well with their talents: "Well done, thou good and faithful servant. Thou hast been faithful over a few things, I will make thee ruler over many things, enter thou into the joy of the Lord" (Matt 25:21).
That joy is the reward we get for a job well done, and it more than makes up for the hard work we put in. If we're obedient to God and set out to express our talents, we can't help but bless others and help them learn and grow in their appreciation for God and for their own talents. What's more, it's perfectly natural that we would be compensated for our talent-sharing in a way that sustains us. What blesses others blesses us. Our talent might not result in a lucrative job, but it will garner precisely what we need in satisfying ways we might never have expected. Without a doubt, we'll be blessed and rewarded.
But, suppose we don't feel like we know what our talents are? We need only ask God. God will show us our talents, especially if we ask Him because asking requires humility and a willingness to listen and follow. We really can trust that God, omnipotent good, is not going to leave us floundering, purposeless, and afraid.
God showed me my talents. I have always liked to teach, so I studied to be an elementary school teacher. I taught school for starters, and then I began to be asked to do things through church. One way of expressing my talents led to the next, and the next. Today, I feel rich for all the experiences I've had because of my commitment to using my talents.
So, what can you do to get started?
What do you love to do?
What are you good at?
Have others been blessed by something you do?
Are there ways you enjoy giving to others?
What makes you feel good about yourself?
What more could you be doing to share your talents?
Questions like these can help us focus on what we love and what is natural for us to do. A talent comes from deep within – from the heart – and can't wait to be shared with others. Look for talents in others and notice how they make others radiate! That's a talent at work.
We all have talents. No one is left out! We just need to be very still and listen for God's guidance as to what they are and how we can express them. What a great way to start a new year – finding new ways to use our talents!